About Us
Floorcenter has over 15 years of experience in the production of wooden flooring. We produce floors with unique character and with strong and sustainable finishings.
At our two production facilities in Holland and Bosnia and Herzegovina, we produce solid and engineered flooring with interlockable fitting.
The two production facilities enable us to offer large volumes untreated flooring to the wholesaler/finisher, as well as small quantities with special finishes within short delivery times for the smaller needs. You are welcome with your needs from pallet to full truck. 
Unfinished: Character before colour
These are available both from Bosnia in large volumes, as well as in Lelystad for commission flooring.
We can offer you: 12-16-21 mm thickness, 160-280 mm wide. 
Finished:
All finishes are done by Floorcenter Lelystad
Floorcenter have three collections:
Orange Label
Red Label
Black Label
All collections are available in the following range: engineered flooring, engineered herringbone and engineered chevron.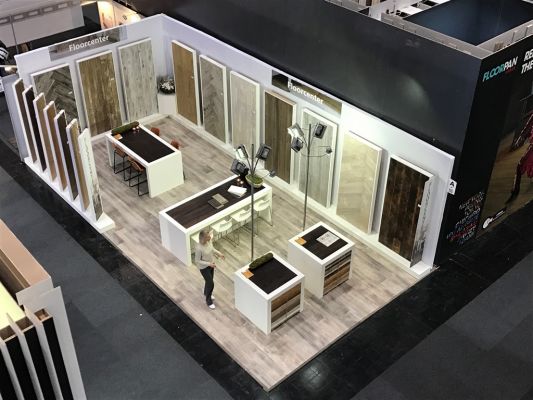 DOMOTEX 2017

Production facility Bosnie en Herzegovina 
500M3 Bio heated drying kilns